E-mail course: How To Create The Karma You Love!
E-mail course: How To Create The Karma You Love!
Can you really get rid of bad karma? Daniela Hills thinks so. And she's right! She's been working on developing some amazing online, and e-mail, spiritual growth courses for you to take for FREE! Daniela is my Guru, and let me tell you that I've taken all of her courses, and they work!
In this free e-mail course: how to create the karma you love, you will learn more than just how to get rid of bad karma. You'll learn a lot more about yourself, and how you think, and how others influence you too. You will learn a powerful technique that will teach you the necessary discipline to continually grow spiritually.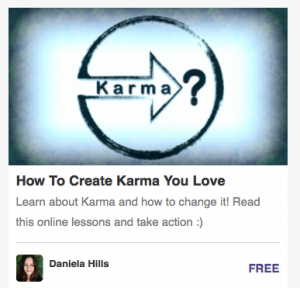 The information she wants to share with you, is for everyone, with or without a spiritual background, or believing in certain theories.
I love the way this course is delivered. It's so practical, and easy to participate. I can learn on the bus, or on my lunch break, anywhere I want.  It's super easy to sign up too.
So ChangeYour Bad Karma In 10 Simple, Bite Sized Lessons, E-mailed Directly To Your Inbox Each Day: How To Create The Karma You Love

Get Rid Of Bad Karma
Turning bad into good is a basic human desire. The secret to experiencing the best situations possible in your life, is to change the way you think.  This is easier said then done. You can get rid of bad karma, but first you need to learn how. Anyone can do it. It'll take a little practise, but Daniela will show you how. What are the benefits?
Get Rid Of Bad Karma: 7 Benefits
Have you thought of these:
1. A Better life: now and into the future
2. A stronger self awareness
3. Better relationships
4. Less stress
5. A deeper understanding of other people
6. A deeper understanding of the universe
7. More love
Anyone can change bad karma.  All you need to do is TAKE ACTION: take Daniela's FREE karma e-mail course now! It's delivered in bite sized lessons right to your inbox. What are waiting for? Fill in your e-mail in the form above!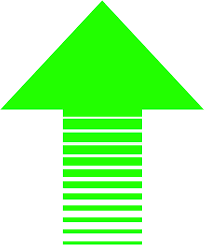 It's  FREE!