Past Life Regression Calgary
Past Life Regression Calgary
Past Life Regression in Calgary – Non hypnotic!
Many believe that reincarnation is real. If we are born again and again are we immortal?  
What lives have we led in the past? Do you want to know?
What kind of people were we? Perhaps we were an animal or even a plant?
In what part of the world have we lived in before?
Did we know the people in our lives today, in past lives?
Who were they in these incarnations?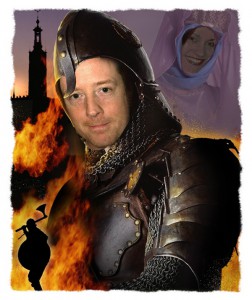 Perhaps a Non Hypnotic Past Life Regression in Calgary can help to answer some of these questions.
How can a Non Hypnotic A Past Life Regression help you with your problems? It is often the case that if you have a problem in your life, and you are unable to find what is causing the trouble, perhaps the cause can be found in a past life.
"If you are having troubles with the people in your life today, or emotional problems, or even physical problems, all of these themes can be addressed in a past life regression."
So what is a non-hypnotic past life regression?
It's a guided therapy that lets you be in total control of the experience.
I think being in control, and conscious, during the session is important, and allows for a much greater catharsis. This makes for a safe session were the client can actually preview what they want to experience.
It's all about being able to make your own choices. True healing  begins with you, you have to decide when the healing should begin.
So a non-hypnotic past life regression is sort of like a guided meditation. The difference is ultimately you are guiding yourself with my help, and the help of your Higher Self. It means you will be fully aware during the session of what is going on both in the real world and your past life. You will have control over everything you choose to remember, and to re-experience.
So this experience in more like a meditative trance. Don't worry. We will stay connected throughout the entire past life journey, and you can leave the experience whenever you want. The past life regression takes around 2 hours, sometimes longer.
What will happen?
You will travel to a former life in order for you to find the cause for your problem, and to understand it, let go of it, and to heal it.
And we will visit your Inner Helper and Inner Healer.
I think it's important to meet before we do a session. A short visit to get to know each other is required, as trust, during a past life regression, is important.
What you need to know before a Past Life Session:
We only work on one problem or theme in one session, and you must have a theme before we start the past life regression. Themes do not have to be specific. It could be just a general theme like what is important for me to know right know, etc
Your investment: $160 CAN (cash) for a up to 2 1/2 hour session (including the preparation time and time after. (Normally that is enough time for a session).
If the sessions takes longer, it will add 30 Dollars each 1/2 hour. (A longer session depends on how cooperative the client is during the session.)
If someone has a lot of problems to do a Past Life Regression, and we don't get further after one hour, we can stop the session. In this case I will still charge 80 Dollars, because of the time and effort I had to invest. But this happens very rarely.
Where: In my home, McKennzie Towne
Contact: Email Daniela
A past life regression can bring a big change in your life. What do you think. Please leave  a comment or a question: