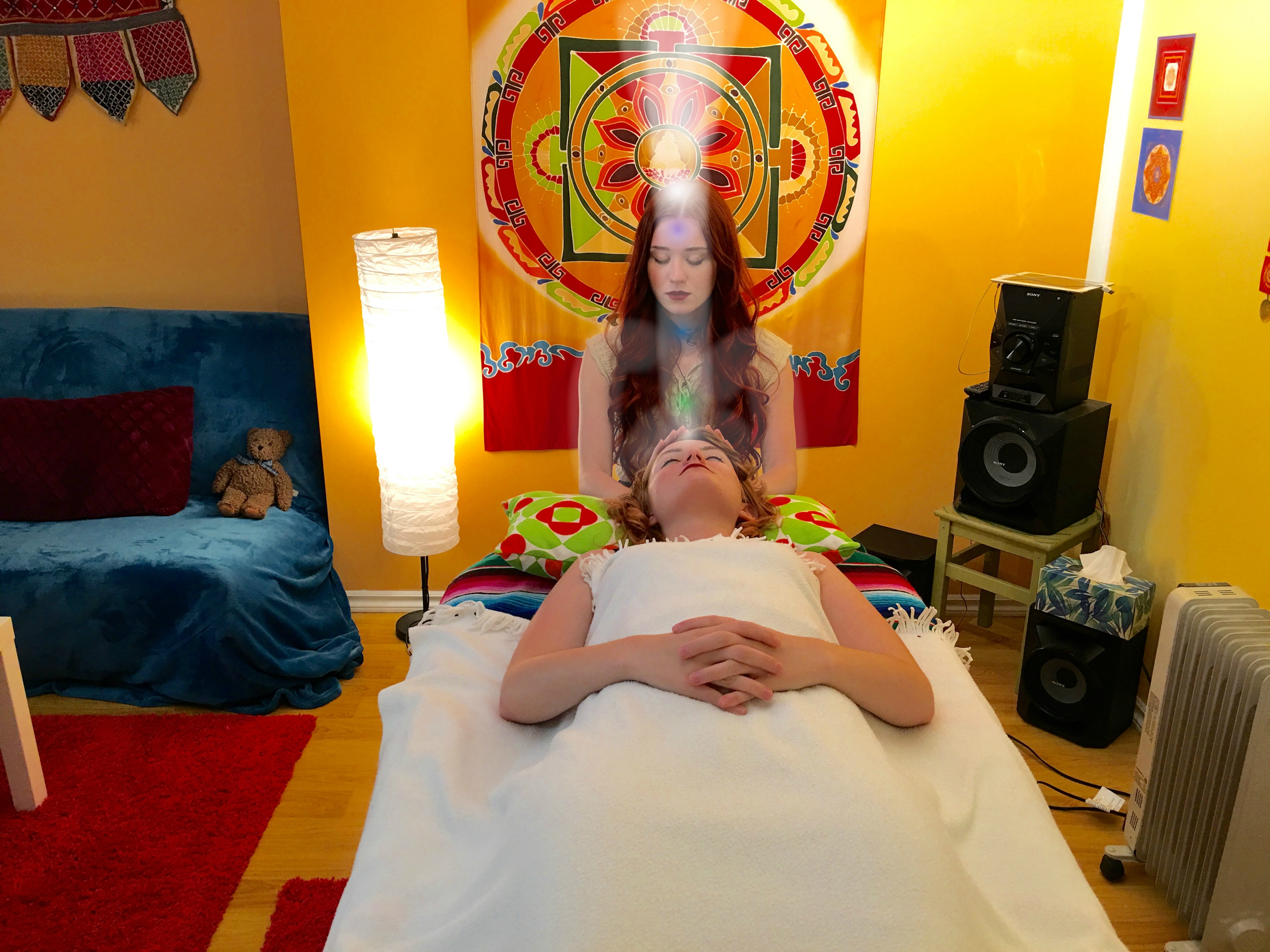 Reiki Level 1
Reiki Level 1
Reiki Level 1 course in Calgary
Is It Time For You To Take The First Step Too CHANGE YOUR LIFE With Reiki NOW? Certified Course at your leisure
We offer different ways of learning Reiki Level 1.
Everyone learns differently, and has different needs, and we know your time is valuable.
What we offer:
First option: 
Learn one part online, and get the attunements directly through me, Daniela, in Calgary! – you will love this way of learning! You safe time and money!
This course is a combination of online learning, and direct learning here in Calgary. That means you will learn everything online, which includes:
What is Reiki
Reiki History
Reiki Principles
Aura and Chakra Teaching
How to give Reiki to your Self and Others, and so much more…
After studying we will make an appointment to receive the attunements
directly through me, Daniela Hills.
I also want to introduce you to my daughter Lina. We both created the online part for you.
Lina has practiced Reiki since she was a child, and now she is also a Reiki Teacher.
How does this course work?
It is very simple, enroll in this course now, and watch the videos on your computer, phone, or tablet!
Pay 59 CAN now for the online course. Then when you have an appointment for the attunements, pay the rest of 120 Dollars per money-transfer or cash before or when you come.
Before you come to the second part you need to download the material, and watch the videos. The great thing is, you can take as much time as you want to learn the first part, and decide when to get your appointment for the attunements.
Note: If you can not pay by paypal, please write me and you can pay per money-transfer, and I will send you a coupon to enroll the course.
Important: you need to contact me, Daniela, to make an appointment or to find out when the next class is available. My email is
Do you get an certificate?
Of course, at the end you will get a Certificate for Reiki level one.
The Reiki course is all together is 179 Dollars. There are no extra cost. The benefit of this course is, that you can review the videos anytime. Often students forget a lot of the information they get in a Reiki course, but now they can review the course at any time.
Duration for the direct appointment is around 2 hours.
So don't wait, start your Reiki Level 1 now!
This is a great online Video Course for Reiki Level 1! Do you want to find out more, click here!
So what option is the best for you?
Option 1 – learn one part online, and the other part direct face to face
If you love to start right now, option one is the best way of learning. In my online video course you learn everything what you would learn in my face to face introductions! You just need to come for one day instead of two days, and get the attunements (initiations) directly through me, Daniela. Start now 🙂
Option 2 – Complete Reiki Level 1 online course
If you can not attend a direct Reiki course for any reason, then this course may be a great alternative for you!
We know your time is valuable. Reasons for not having the possibility to attend a direct Reiki course can be for example
– not enough time
– having no possibility to get to a class, because there are no classes near by
– physical problems
– no transportation
just to name a few reasons
click here to find out more about this option