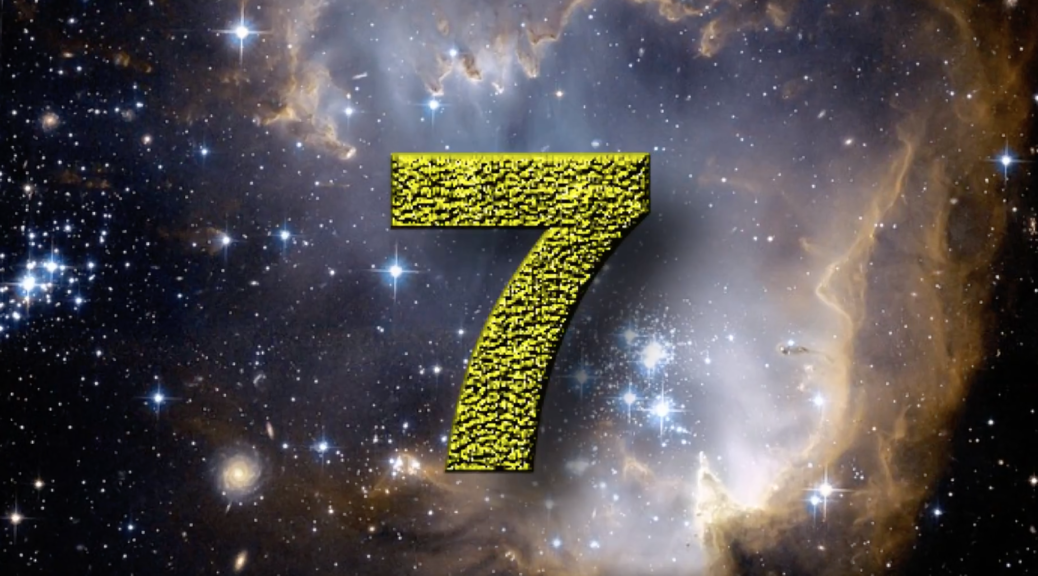 7 Insane Reasons Why Lucky 7 Is Such A Mysterious Number
7 Insane Reasons Why Lucky 7 Is Such A Mysterious Number
7 Insane Reasons Why Lucky 7 Is Such A Mysterious Number
The power of lucky 7 is astounding. But is there perhaps an explanation of why lucky 7 might be a lucky number? Is lucky 7 much more powerful and mysterious than we think? 7 insane reasons why the lucky 7 is so mysterious:
7: Did you know that lucky 7 is a number used in almost every religion? Why? Only god seems to know the answer to that In Christianity there are seven days in Creation, and God rested on, and sanctified the seventh day.
There are the Seven last words too(or seven last sayings) of Jesus on the cross. According to Hinduism, there are seven worlds in the universe, seven seas in the world, and seven gurus. In Islamic tradition there are seven levels of Earth. In Japan there are the Seven Lucky Gods. The Antahkarana symbol is created with three Sevens, which represent the 7 chakras, the 7 colors and the 7 sounds.
But why is lucky 7 a holy number? I'll try and explain this later.
6: Did you know that on the seventh day something strange happens to your new born baby?
In fact, after your baby is born, baby will feel even better after 7 days, because the umbilical stump usually dries up and falls off on the 7th day.
5: There are 7 notes in the musical scale The 7 note scale is actually pretty natural and logical, and is based on another odd match: the Roman alphabet, which only had seven letters: A, B, C, D, E, F, G Now I don't want to be mean to our ears, because they can hear a wider range than this, but the octaves that part each note are very similar, just higher or lower in range. When a new note was discovered it became a natural stopping point. The insane thing is that Although many cultures around the world were never connected not even in trade, over time each culture found these natural stopping places of 7 musical notes on their own.
4: Seven is the largest number of objects most people can remember When the Rotary Dial was invented for the telephone in the mid 1920s, they were worried people would mis-dial all the time straining a young, but growing phone network. The solution: Chunk" data to = 7 digits to deal with the limitations of the Human Brain. We can best remember 7 numbers, so telephone numbers were broken down into into smaller Chunks. That's why we have the 7 digit phone number today.
3: There are 7 colors I love rainbows, don't you? Rainbows have 7 colors. The color wheel, has 7 colors too: red, orange, yellow, green, blue, indigo and violet. These colors are visible through a single wavelength of light Colors that are too close in wavelength are indistinguishable. Basically they're like the musical scale: the 7 colors create all the other hues, like the 7 notes create the entire range of octaves. Insane lucky 7!
2: lucky 7 is used in mysterious ways Throughout history people and empires have been applying lucky 7 to cities places and things to give then inexplicable subconscious power. There are the seven hills of Rome. The seven wonders of the world. The seven deadly sins. The seven dwarfs The seventh son The seven years war Seven circles form the symbol called "The Seed of Life" The opposite sides of a dice always equal the number seven when added And yes, the lucky 7 too, which takes us to our number one insane reason number seven is so mysterious: …. Lucky 7? Need more luck? Get:
https://gatelight.zenler.com/