How Is Spiritual Wisdom And Understanding Connected To Mind, Body And Soul?
How Is Spiritual Wisdom And Understanding Connected To Mind, Body And Soul?
Wisdom is the quality of having experience, knowledge, and good judgement. Spiritual wisdom and understanding includes these qualities too, but takes it a step further to include experience beyond our physical world…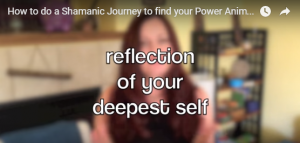 It is unwise to focus only on your physical being, when your spiritual self is also in need of care and attention. On the other hand, there are those who focus purely on their spiritual selves, and ignore the physical. Both ways are wrong.
In Buddhism: the middle way is the right way. I'm not a Buddhist, but this makes total sense to me.
This means you must find balance.
Some people love to live in the spiritual realm through ritual, meditation, energy treatments, and seminar addiction, etc. They ignore their physical health. To be whole, one must be balanced in mind, body and spirit.
This mean exercising all three, and eating properly. Releasing energetic blockages will give you new energy, but so will finding and bringing back your power animal through a shamanistic journey, or stimulating your mind with new information.
I think a shamanic journey is a great way to find balance.
Spiritual wisdom and understanding would agree. It's right, because it grounds your body, harmonizes your brain, introduces new information, and revitalizing energy, and connects you to the spirit world.
The intense drumming beats can be physically felt all the way down to the cellular level, and the spirit world can be seen in your minds eye as you go on your journey. It's both an exercise of the subconscious mind, and the imagination.
It's easy to learn physical exercises, and it is easy to learn how to do a shamanic journey too. It is also a lot of fun.
Perhaps this is the most important thing to remember when finding balance in mind, body and soul: have fun doing it.
Make sure the food you eat is tasty and healthy, and the same goes for the spiritual on-line courses you take: Take a shamanic journey now!